The winners of the 4th annual Minimalist Photography Awards were announced.
With the theme behind the competition being minimalism, it's easy to see why less is often more.
During this year of the competition, it has grown to over 3,400 photographs entered in 12 different categories spanning across 43 different countries.
The non-profit was initially created by B&W Minimalist Magazine to showcase and expose talented photographers from around the world.
The overall winner this year was Daniel Dencescu from Germany in the Abstract category. He takes home $2,000 in prize money as well as honor and recognition.
Be sure to visit the full 2022 Winners Gallery on the Minimalist Photography Awards website.
Below are the winners of the remaining categories.
---
Street
Photographer: Tamás Wachsler
Title: After a long day
---
Aerial
Photographer: Daniel Franc
Title: A river in Southern Iceland
---
Architecture
Photographer: Daniel Fisher
Title: Cluster One
---
Conceptual
Photographer: Allen Koppe
Title: in Time
---
Fine-Art
Photographer: Natalie Christensen
Title: Last Night I Dreamt I Knew How to Swim
---
Landscape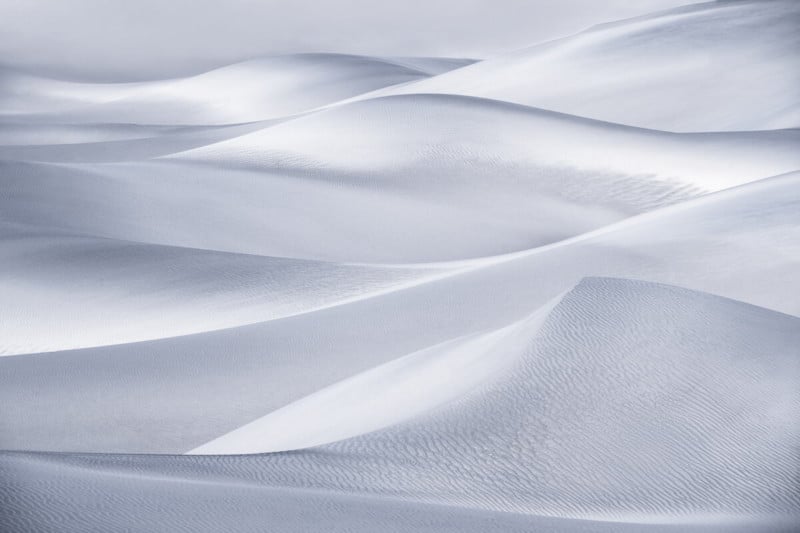 Photographer: Tara Workman
Title: Simple Elegance
---
Long Exposure
Photographer: Martin Annand
Title: Huts..
---
Night
Photographer: Brian Kosoff
Title: Night Series
---
Open Category
Photographer: Guido Klumpe
Title: Small additions
---
Photomanipulation
Photographer: Benjamin Briones Grandi
Title: Memories
---
Portrait
Photographer: Fredrik Gille
Title: Dancers in Black & White
---
Nate Torres is an entrepreneur, growth marketer, and photographer and writes mostly on those topics. Nate used to run his own professional photography business called Nate Joaquin Photography but has since focused on the marketing and business aspect of photography although he still enjoys taking photos. Nate enjoys learning about new digital marketing strategy and new ways to think creatively. He is also a photography speaker and author on Photofocus.com.